Managing and Organizing Your E-mail Inbox—Google Apps
Who should attend?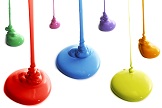 This workshop is for Gmail and Google Apps users who want to learn new and innovative techniques for better managing and organizing their inbox, overcoming the e-mail overload, as well as using the integrated calendar, tasks, and documents.
Whether you have recently moved to Gmail or Google Apps and want to get up to speed quickly, or have been using them and wondering how you can better harness their capabilities, you will find this session to be full of valuable tips and techniques. It is also offered for corporate users in the form of corporate webinars and onsite training sessions. Please contact us if you're interested in scheduling this class at your organization.
What we will cover and the benefits?
Gmail and Google Apps bring a new perspective for managing and organizing electronic communication and collaboration. It is a whole new mindset! Some welcome this new mindset and embrace it right away while others struggle with the new concepts and techniques especially at first. This session is intended to make your use of Gmail and Google Apps most effective and allow you to integrate some of the breakthrough Accomplishing More With Less methodology into your daily work leveraging the unique capabilities of Gmail and Google Apps. Whether you fall in the category of "love (Google Apps) at first sight" or still skeptical and missing your e-mail folders and wondering why e-mail messages are grouped all together, the concepts and techniques covered in this session will help you optimize your use of Gmail and Google Apps and take your productivity to a whole new level. Fasten your seat belts and join us!
Topics include:
Use of Labels
Moving and Archiving Messages
Conversations and how they work
Handling e-mail tasks
Using Chat and Voice Chat
Calendar and Calendar Sharing
Leveraging Google Docs
And more!
As a result of this workshop, you will learn
How to organize the e-mail inbox for easy handling
How to track unfinished messages
Valuable tips for managing the time you spend on e-mail
Many shortcuts and techniques for everyday usage of calendar, tasks, and documents.