Mindfulness @Work--Thrive in the Midst of the Overload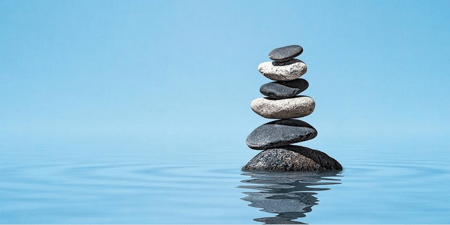 Information overload, social media, mobile apps, constant interruptions, competing priorities, you name it! Our day has become so fragmented and so inefficient. Fulfillment and satisfaction have become rare commodities! However, it doesn't have to be this way. There are effective and proven ways to navigate through these challenges while feeling less stressed and more fulfilled than ever thought possible.
This revolutionary workshop tackles today's workplace challenges by introducing mindfulness, demystifying it, and translating it to simple techniques that you can easily incorporate into your daily work life through the use of a journal, a timer, and a method, to help you skillfully manage through the most demanding work environments. You probably have heard about the benefits of mindfulness practices for our physical and mental health — lower blood pressure and cortisol (stress) levels, a stronger immune system, improved sleep, increased ability to focus, enhanced emotional stability, among others. Isn't time we introduce mindfulness at work and bring these benefits to our workday where we spend the most time and most energy? Join us to discover how to do so!
Please note that this workshop is not about Buddhism or any other spiritual belief system. It is also not about meditation and/or Yoga, even though it does encourage you to incorporate such practices (meditation and/or Yoga) into your overall development effort. This workshop is largely about self-awareness and awareness of our surroundings and the impact that our thoughts, emotions, and actions have on our experience, and mostly importantly, this workshop is about equipping you with a method to become more mindful, more purposeful, and more effective at work and beyond.
Key takeaways
A better understanding of mindfulness and how mindfulness at work can help you be calmer, feel less stressed, happier and more fulfilled than ever before!

An in-depth knowledge of The Perfect 15-Minute Day Method and how to use the accompanying journal to easily practice the method and turn it into a habit.

Ability to focus and get amazing results, and when needed, multi-task and manage competing demands with ease.

Becoming aware of how you spend your time, how long things take, and what time wasters are getting in your way.