Microsoft Office Tips & Tricks Crash Course and Office Tips & Tricks for Mac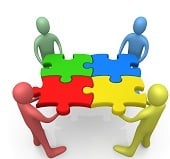 This workshop is ideal for users who want to take their Microsoft Office skills to the next level. In this condensed session, users learn powerful techniques that can help them save significant time when using the Microsoft Office applications, present information in a compelling way, analyze data and extract important business insights, and collaborate more effectively with others.
We start with Outlook, show some tips and techniques relating to flags, categories, search folders, rules, tasks, and calendar, and then move to PowerPoint to demonstrate templates, themes, and layouts, then to Excel to see some of the powerful lists and reports capabilities, and Word for some advanced styles and formatting tips, and finally some useful overall options and preferences.
What will you be able to do as a result
Save significant time in managing your e-mail, calendar, tasks, and documents
Discover new ways in which you can use the Office applications to help better present your information and data and achieve the desired results
Collaborate with others by sharing documents and information more effectively
Apply dozens of shortcuts and techniques in your everyday work
Typical Outline
Outlook
PowerPoint
Word
- Using flags & categories
- Using search folders
- Customizing views
- Using Rules
- Using tasks
- Using group calendars
- Helpful shortcuts

- Using templates
- Modifying fonts, colors, and layouts
- Saving and re-using Themes
- Using links
- Using SmartArt
- Using tables

- Using styles and formatting
- Generating table of contents
- Generating table of figures
Excel
Overall
- Excel lists and validation
- Excel tables
- Named ranges
- PivotTables new and classic layouts
- PivotTables Tips and Tricks
- Overall navigation and shortcuts
- Finding useful commands
- Setting Options and preferences