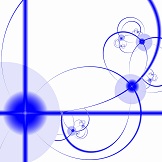 Wanting things to be right, especially right the first time around, can be stressful or even exhausting and not to mention counter-productive. This is a trap that we all fall into and those of us who may admit to be procrastinators and/or perfectionists are likely to fall into it more often.
One strategy to fight this phenomenon back is to work in iterations. I described this strategy a while back and outlined 5 iterations that can get us going swiftly and help shatter procrastination and perfectionism. Most recently, I used this strategy and adapted it as follows.
Rediscover fun and excitement in your work! let the power of iterations work for you and overcome stress, procrastination, and perfectionism! Try this out and report back in the comments section below!