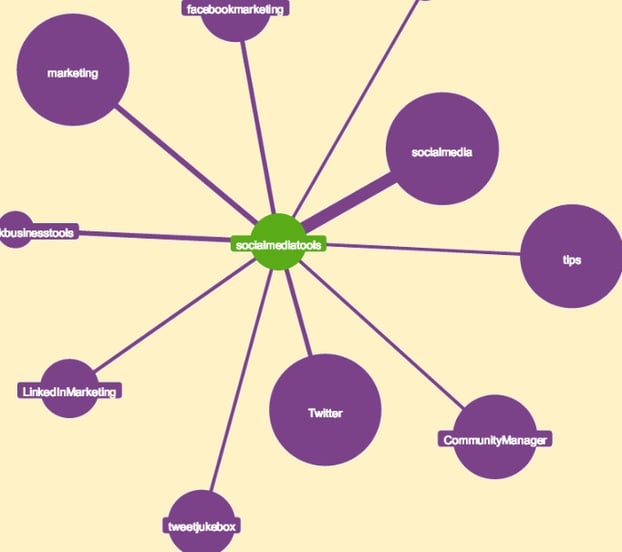 When it comes to social media tools, it pays to know the difference from the "nice-to-haves" and the essentials. Of course, if you're managing social media for a larger organization or at an agency, you're going to need more robust, enterprise-level tools and software to truly maximize your efforts at a higher level -- tools like Simply Measured, Sprout Social, and SocialBro, to name a few.
But if you're looking for the right tools to save time and effort while managing your personal social media channels or for a smaller business, you can accomplish so much with just a handful of free tools. And although they're free, it doesn't mean they're not powerful. Any professional social media marketer will be using either some or all of the tools on this list.
And once you start using them, you'll probably wonder how to ever managed your social media without them.
---
The five essentials for your social media toolkit
1. Hootsuite
Want to seamlessly manage all your personal social media profiles across channels, so that you don't need to have each and every dashboard up for Facebook, Twitter, LinkedIn, and the like? Well, that's exactly what Hootsuite enables you to do, and it works like a charm.
What's even better is that you don't need to write a new social media post for each channel, you can simply send the same post -- at the same time -- across all your profiles at once. Hallelujah! As for productivity, you can even batch your posts by creating them all at once, say on Monday morning so you can have all your posts ready for the week. You can then "set it and forget it" by scheduling the posts to publish throughout the week. An amazing time saver!
2. Buffer
Buffer's browser extension will be your new favorite buddy that follows you all around the internet and is ready to help you share any interesting article or blog post you come across with your social networks at the click of a button. Just install the extension into your browser's toolbar, then click the Buffer icon when you find something you want to share. It's that simple.
You can adjust the pre-populated text if you like, add a comment, or hashtags. And you can easily share across channels, as well, including Facebook, LinkedIn, Twitter, and Google+.
3. Feedly
Don't want to fumble around the internet searching for fresh content to share? Miss your Google Reader much? Well, Feedly is a much-improved and fantastic solution for getting all your RSS feeds from your favorite websites, media outlets, and blogs all in one place. As a side benefit, Feedly can also help you cut back on your email subscriptions so your inbox doesn't become overcrowded!
4. Canva
Social media has become increasingly visual -- and using click-worthy images in your posts is not just for Pinterest and Instagram. Even Facebook and Twitter have become more image-reliant, and statistics show that visual content will really help your posts stand out and increase engagement.
But if you're not a fully fledged graphic designer, it can be daunting to keep up with the production of visual content for you social networks. Enter Canva to the rescue! With easy-to-use templates, and a bevy of free backgrounds and professional quality text design options, you'll be amazed at how easy it can be to create eye-catching social content.
5. Hashtagify
With social media, sometimes it's hard to keep up with the trends, but first and foremost you have to clue into the conversation. Hashtagify can help. As you likely know, hashtags are what unite conversation and social media posts in each channel around a certain topic. #SocialMediaTools, for example.
Well, if you don't know the right hashtags to use, or are in need of diving deeper into your niche so you can better hone in on the topics and discussions you care about, then Hashtagify is a great solution. Type a keyword or tag into the platform and Hashtagify will create a beautiful hub chart of popular hashtags related to this topic (just like the image at the start of this post). Then add two to three relevant hashtags to your posts to increase reach, engagement, and click-through, and to also help you stand out in your area of expertise.
---
We hope you enjoy exploring and benefitting from these essential social media tools -- while saving time, money, and stress in the process!