Guest blog article written by Steve Loosley, Tech Blogger
Three weeks and 20 million users — Google Plus is everywhere, from the headlines of the New York Times to the millions of "walls" on Facebook. What is Google+, or G+ as it's commonly called?
What does Google Plus mean for +You?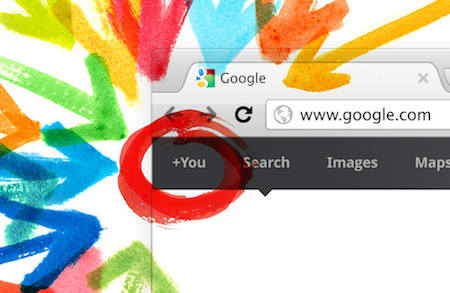 Google claims, "The Google+ project makes sharing on the web more like sharing in the real world." Even though Google+, Facebook, and Twitter are often used in the same sentence, Google is carefully positioning G+ as a platform for sharing information, as opposed to another social media site.
G+ is designed around the metaphor of a circle.

All of us have "circles" of friends, circles with our family, close friends, classmates, colleagues, associates, customers, clients, and so forth. Moreover, we share different things with different circles. We tell our parents one thing, our close friends another, and our business associates still another.
G+ enables us to share different things with different groups or circles of people electronically, just as we do "off-line" in everyday life. We can share stuff with one person, with a group of people, or with anyone and everyone, the public. Stuff can be most anything, notes, pictures, videos, web pages — virtually anything.
In the following series of posts, we will show +You how to put Google+ to work, including how to sign-up for G+, set-up your profile, arrange your circles, and share information. In our next post, we will help you join and set-up your account.
Additional Resources
Accomplishing More With Social Media Webinar Series: 9/19, 9/26 (12:00 to 1:30 pm Pacific Time)
LinkedIn for Sales Professionals! Webinar: 8/5 and 10/14 (9:30 am to 11:00 am Pacific Time)