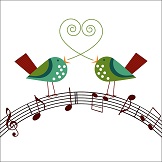 The summary+commentary (s+c*d) is an article that summarizes a longer article and provides a brief commentary about the longer article followed by discussion questions to the reader. The s+c*d is intended to help the reader understand the key issues that are covered in the original article, as well as the s+c writer's commentary, and then get engaged in the conversation.
Summary
The format is really simple but very specific. The first section (titled Summary) includes two paragraphs. The first paragraph (420 characters or so, i.e., 3 tweets long) provides an introduction or context setting.
The second paragraph (also 3 tweets long) provides the key points and conclusion.
Commentary
The second section (titled Commentary) includes one paragraph (3 tweets long) and provides the s+c*d writer's commentary. By the way, s+c*d articles have one visual and two links. One link to the original author and one link to the original article.
Discussion
Then comes the last section (titled Discussion and limited to 3 tweets) which is intended to engage the reader and entice them to comment and become part of the conversation. So what do you think about the s+c*d format? Do you have time to read full articles? Are you tired or seeing tweets and catchy subject lines and looking for more meaningful summaries and commentaries?
In total, the s+c*d article is therefore 1680 characters or less (i.e. 300 words or less) with only one visual and only two links. See an example of the s+c format and please don't hesitate to write to me if you wish to contribute s+c articles to the less-is-more blog!