Guest blog article written by Steve Loosley, Tech Blogger
Google+, or G+ for short, redefines how we share information on the web. To get started, you will need an account, so today, we want to help you sign-up and create your profile.
Create your Account
Navigate to http://www.google.com/+/learnmore/ where you will land on the G+ welcome screen. In the upper right, click on the blue button Join.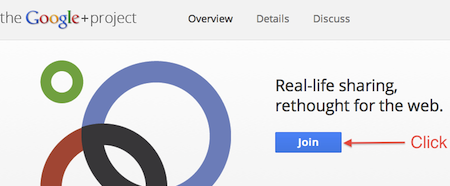 As you may have heard, you will need an invitation to join Google+. If you would like an invitation, please leave a comment below, note your interest, and we'll do our best to make sure that you receive an invitation email as soon as possible.
Welcome to Google+. From the Welcome page, you can watch three short videos that overview Circles, Hangouts, and Sparks, and you can complete your Profile.
Set-up your Profile
Click on the blue button near the bottom of your screen, Complete your profile.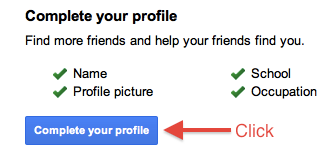 Take a few minutes to enter information about yourself and upload a picture or two. The Introduction section is a great way to tell others about yourself. Enter the cities where you've lived, your schools, and your job. In a later post, we'll learn how to customize the privacy settings for each of these categories.
Great job! Congratulations! Once you have created your Profile, it only gets easier and a lot more fun.
Additional Resources
Accomplishing More With Social Media Webinar Series: 9/19, 9/26 (12:00 to 1:30 pm Pacific Time)
LinkedIn for Sales Professionals! Webinar: 8/5 and 10/14 (9:30 am to 11:00 am Pacific Time)