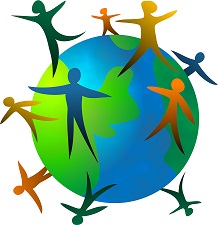 A recent report by RW3 LLC, a cultural training service, found that 46 percent of employees who work on virtual teams said they had never met their virtual team cohorts and 30 percent said they only met them once a year. The report, The Challenges of Working in Virtual Teams, was based on a survey of nearly 30,000 employees from multinational companies. The survey also found that:
The top challenge for virtual team members was the inability to read nonverbal cues (94%).

There is an absence of collegiality among virtual team members (85%).

It is difficult to establish rapport and trust in virtual teams (81%).

Most virtual team members (90%) said they don't have enough time during virtual meetings to build relationships.

Managing conflict is more challenging on virtual teams than on conventional teams (73%).

Decision making is more difficult on virtual teams than on conventional teams (69%).

It is more challenging to express opinions on virtual teams than on conventional teams (64%) (Hastings, 2010).
If you have been part of a virtual team, you've probably dealt with your share of these challenges and you are wondering about where to do from here.
Career experts at the Kenan-Flagler business school have produced a comprehensive white paper exploring virtual teams, their benefits and challenges to organizations, and outlined the three key steps that HR and talent management professionals can follow to ensure that virtual team members and leaders in their organizations have the skills, competencies and tools needed to succeed inspite of these challenges. These important steps are:
Participate in the selection process of virtual team members and leaders.

Ensure for the appropriate selection, training and use of virtual team technologies.

Provide training for virtual team members.
Refer to the white paper online or the PDF version for the in-depth review and recommendations.
And how about your experience and recomendation on how you have addressed the virtual team challenges in your environment?