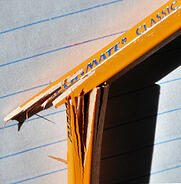 Did you know that only a fraction of the people who want to write a book ever do? Why?
Even those who normally breeze through a blog or article often freeze when faced with the challenge of 200+ pages in a book. Add in hectic schedules, and the idea of writing a book gets more daunting.
Sound familiar? You can overcome these mental obstacles and start enjoying the business-boosting benefits of a book/e-book with these kick-start techniques:
1. Imitate to innovate: Find a book you love, a book that's similar to the one you want to write. Often, what you admire is what you aspire to. Now deconstruct its style. Study how the book starts, finishes, and everything in between. You'll quickly have a blueprint for your book.
2. Write 100 words for 100 days: If procrastination holds you back, this could be your breakthrough tool. Psychologically, you know you can fit 100 words into your schedule. And many days, you'll write much more because once you're on a roll, the words tumble out.
3. Write fast first drafts: Don't worry about the quality of the words—and don't edit as you go. Just get your ideas down as fast as possible. (This also increases your creativity.) Capture that jumble of thoughts so you can turn it into something great—later. You can fix a messy first draft, but you can't fix a blank page.
4. Plunge in: Start wherever you feel passionate. Jump into the middle or end—you don't have to start at the beginning. You'll find your creativity is super-charged when you're excited about the section you're writing.
5. Take breaks: This may sound counterintuitive, but it works. As Pierre Khawand describes in Accomplishing More With Less, work on your book (or any task) for 40 minutes and then take a brief break. That's 10 or 15 minutes longer than other performance studies, and here's why in Pierre's own words: "… while 30 minutes is reasonable and achievable, after 30 minutes of focused work, the 'engine' is now fully warmed up and functioning optimally, so those extra 10 minutes are 'pure' performance."
Why not start your business-boosting book today? If you need one more nudge, just think about what it's costing you not having a book/e-book to promote your business and expertise.

Lynda McDaniel is a writing coach and co-founder of The Book Catalysts. www.bookcatalysts.com/writing-class
Additional Resources