by Pierre Khawand, Founder and CEO
Only a few days ago, it was unimaginable to think that planes would ban the use of laptops during a flight. It is now a reality with some nonstop flights to the US. According to The Business Insider, the decision to implement a laptop ban resulted from intelligence suggesting an increased risk of terrorist activity on airplanes. It is still unclear how long the ban will last and how many airports (or countries) will follow suit. The United Kingdom has already announced a similar ban on laptops and tablets within six UK carriers and eight overseas carriers.
The prohibition of any device larger than a cell phone, while inconvenient and time-consuming, also results in a major productivity setback for business travelers. This is especially cumbersome on lengthy flights, such as my recent flight from Dubai to San Francisco. I witnessed with mixed emotions the Emirates staff boxing up all the passengers' laptops and taking them away, to be later delivered upon our arrival in San Francisco.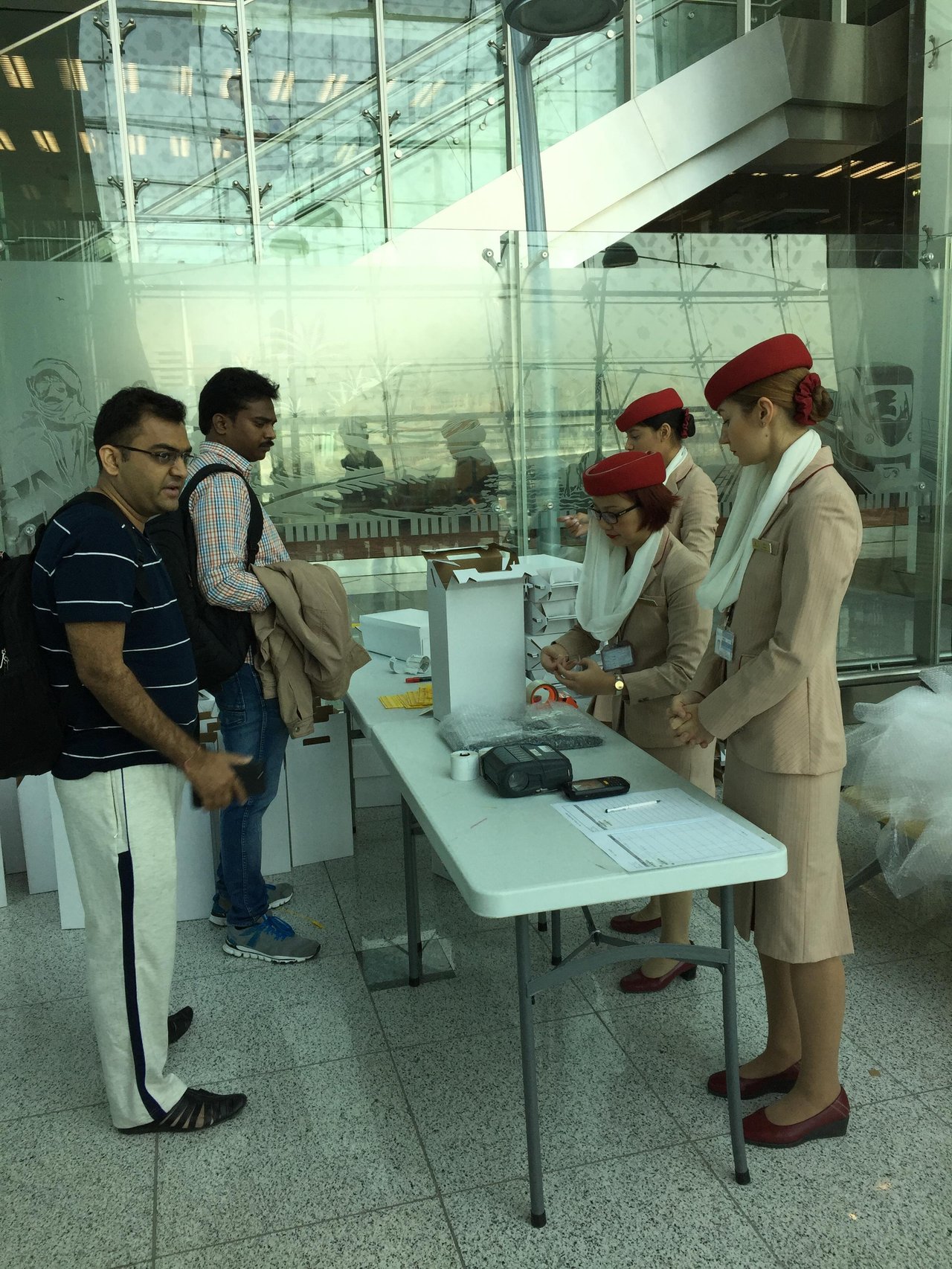 Emirates staff allowing travelers to check-in their laptops
Although I'm a huge supporter of unplugging and infusing mindfulness into today's overly-digital world, I'm also someone who enjoys staying productive and managing my time efficiently. Unsurprisingly then, the most important question I had was: What do I do on a 16-hour flight without my laptop?
Fortunately, I had my Perfect 15-Minute Day Journal with me, which provided me with the opportunity to practice mindfulness and skillfully organize my time. Bearing that, I created a plan for how to best spend my hours during my laptop-free flight and I've decided to share the outcome of this undertaking below.
Plan:
Journaling

Meditating

Listening to audiobooks

Reading kindle books

Watching movies

Stretching

Socializing

Writing articles

Catching up on e-mail
Outcome:
1. Journaling
My journaling practice was definitely the highlight of my flight. I had the opportunity to reflect on a variety of topics and issues - some personal and some business-related. Journaling is not only a great practice for strategizing and planning but also an excellent mindfulness practice for thoughts and emotions. According to Chade Meng Tan, author of Search Inside Yourself: "Journaling is the practice of self-discovery by writing to yourself." Given how easily distracted life can get in today's busy world, it was a welcomed opportunity to simply sit and write.
2. Meditating
Among the variations of mindfulness meditation practices that I practiced was the "Body Scan" by Elisha Goldstein. The goal of Body Scan Meditation is to take a few minutes to connect the mind to different parts of the body. It's about reacquainting ourselves with our physical bodies and fostering awareness of how each separate area feels. Fortunately, I planned ahead and downloaded this exercise to my iPhone ahead of time (thanks to the Youtube Saving Offline Feature).
3. & 4. Listening to audiobooks and reading Kindle books
While it was reassuring to know that I had these options, I somehow didn't get around to accomplishing them at all. It is possible that during this particular flight, my mind had more unloading to do and less uploading to focus on. Nevertheless, it is always a good idea to have a variety of choices at your disposal. As mentioned in the previous paragraph, make sure to load these to your phone in advance as you may not have the opportunity to do so while on your flight.
5. Watching Movies
While having options is good, having too many options can be a little chaotic. This was, in fact, the case with the extremely large selection of movies available during my flight. It resulted in more than 25 movies being added to "My Movies" (a list of favorites provided as part of the nifty entertainment console on the plane). After going through the lengthy process of elimination, I narrowed down the list significantly and enjoyed "La La Land", followed by the movie "Loving". I'd say we're all better off choosing two or three movies that stand out and sticking with them until the end, instead of wasting hours perusing (but not really watching) all 25.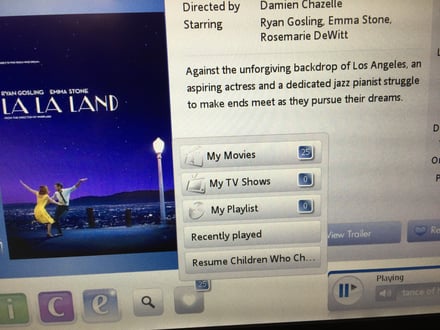 The nifty entertainment console with the "My Movies" favorites list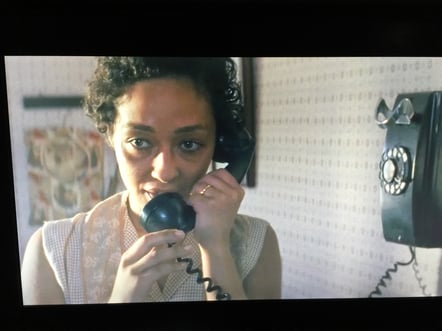 From the movie "Loving", a true story that changed history in the 1960s
6. Stretching
The plane had plenty of open space in the front, which translated into a lot of stretching for me. Not long after I stood up to stretch did I had this marvelous idea: I will practice walking meditation. Although I may have been mistaken for an especially keen sleepwalker, I did manage to enjoy several walking meditation practices on my flight. Later, I tried some Tai Chi moves, which I can attest were equally as rejuvenating and garnered just as many stares.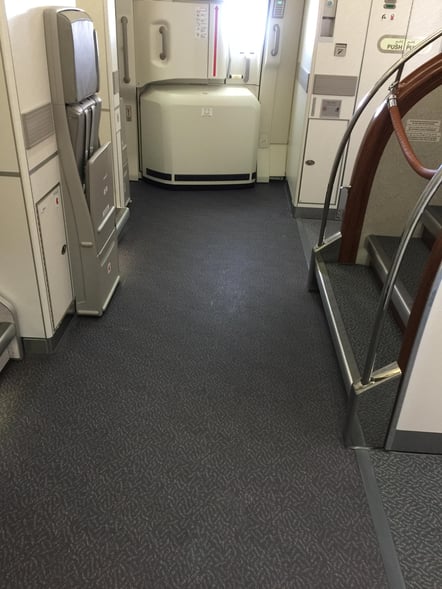 More space than expected, allowing for stretching, walking meditation, and tai chi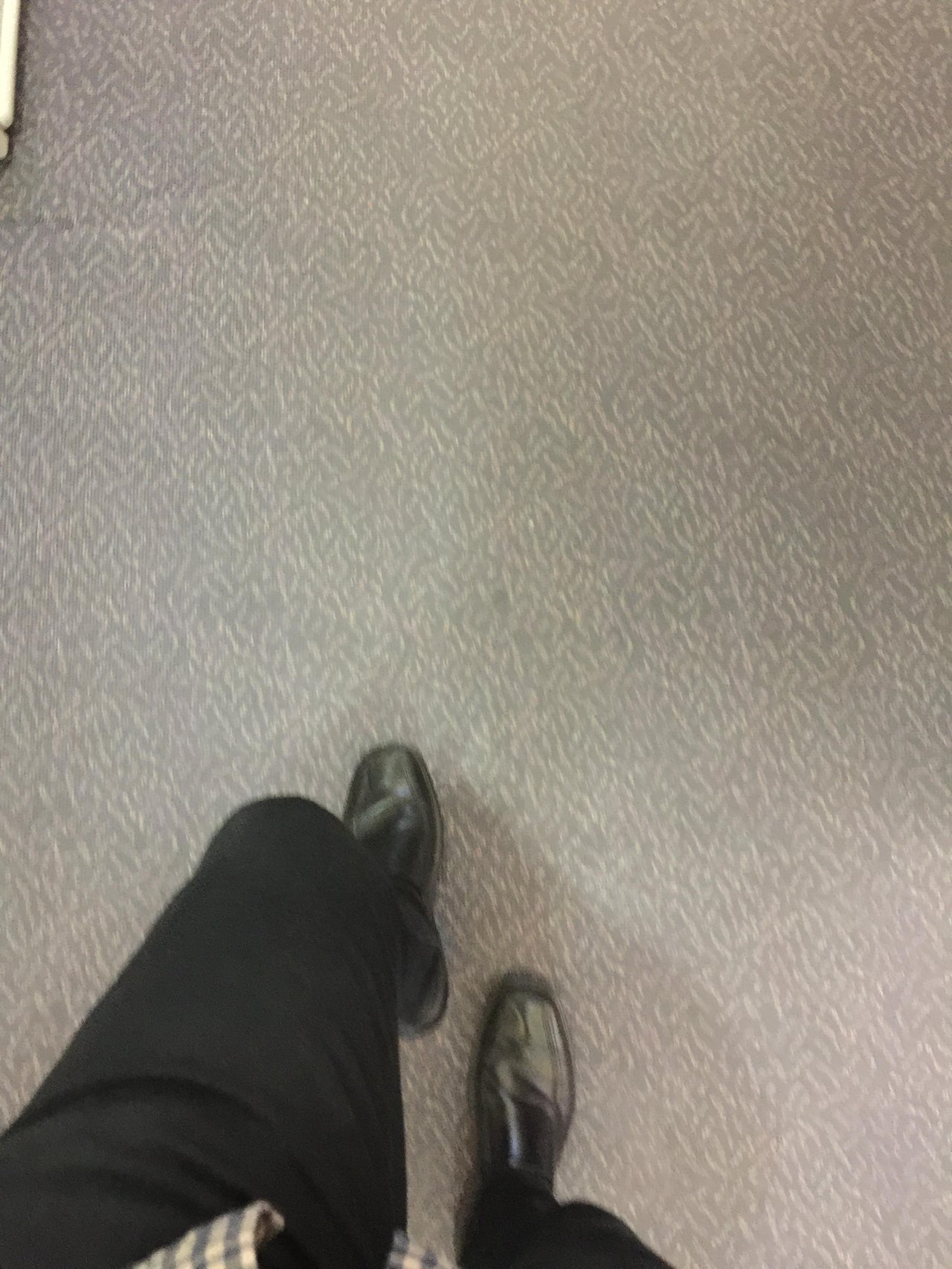 Walking meditation on a plane, a pleasant surprise
7. Socializing

Another unimaginable notion I witnessed on my flight: a group of computer geeks standing around and socializing in the wild! It appears that some incredulous things happen when you take laptops away, even for the most reclusive of us! I myself ventured into striking a conversation with my neighbor and learned a lot about life in South Africa, India, the history of Buddhism and Hinduism. Come to think of it, perhaps I am also included as part of that rare sighting of socializing computer geeks after all.
8. Writing articles

Now the practice of journaling is very different from the art of writing. It can be difficult to think of topics of interest for you, never mind writing out ideas that others will find captivating as well. That said, whether or not I'm inspired to write well, I like to make a practice of just writing regularly. I mean, there's bound to be a few great ideas embedded within those lines anyway, right? As H. Jackson Brown Jr. stated, "Don't waste time waiting for inspiration. Begin, and inspiration will find you."
So I began writing and several article ideas started developing for me along the way. I found my paper journal to be an amazing tool for jotting concepts down and practicing visual thinking. I postponed the editing and refining to later, however; it's a little more difficult to refine your writing when you can't even cut and paste.
9. Catching up on e-mail
I deferred catching up on e-mail until the very end of my flight - around the 12th hour or so. I knew that I didn't want this task to consume a lot of time, as it's far too easy to get swept up in the tides of replies. Without a laptop, I decided to connect my iPhone to the plane's WiFi and in order to read my e-mail and (make attempts at) clearing out up my inbox. While connected, I also took the time to get up to speed on social media updates, respond to Whatsapp messages and even succeeded in a couple of Words with Friends plays. Master multitasker at work, ladies and gentlemen! (Just kidding - we all know that
multitasking
, especially in regards to tasks with meaningful outcomes, only fragments our energy, decreases our focus and costs more time in the end.)
Despite my initial hesitance about not having access to my laptop or tablet, I succeeded at ensuring my 16-hour flight was as productive as possible. Equipped with the Perfect 15-Minute Day Journal (and the mindfulness practices described above), my flight was transformed from inconceivable to quite delightful. While I typically envy those who can sleep on such a flight (as I, unfortunately, cannot), the Plan I wrote out managed to really do the trick. Although it wasn't by choice, I am grateful for the opportunity to focus a little less on the digital world and spend a bit more time writing, meditating and socializing.
Now it's your turn: Tell me, what's your backup plan during the laptop ban? How do you like to stay productive on a flight? And have you found it difficult to socialize with strangers when you're not sitting behind a computer screen?

Article originally published on The Huffington Post.