By Pierre Khawand, People-OnTheGo
The modern day workplace is overloaded with distractions and technological temptations that dramatically reduce our productivity and results at work. Our brains simply can't recover and maximize our efforts from these "start-and-stop" work habits taking over our day.
Ask yourself: When was the last time you sat down at your desk, undistracted, and accomplished 40 minutes of continuous, uninterrupted work?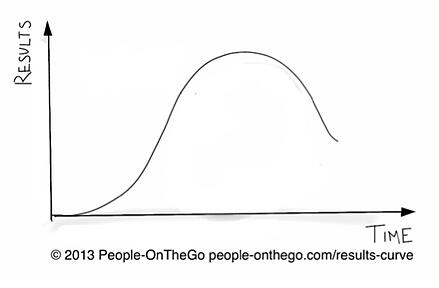 You're not alone. Countless professionals simply haven't been trained in the art—and science—of workplace focus. And while it can seem challenging, changing your work habits doesn't have to be hard.
Here below, I've outlined five steps you can take, right now, to become a productivity champion at work.
1. Prepare.
Create a distraction-free zone at work. Make sure your desk is free of clutter. Shut down email, social media, even your smartphone (or set it to silent, if you need it on for emergencies.) Hang a sign on your door to let co-workers know that you're in a "focused session," and when you'll next be available to collaborate. These quick and simple preparations will help set you up for success.
2. Focus.
Now that you've made your environment free of distractions, you're ready for your first focused session. Set a timer and challenge yourself to focus for 30 to 40 minutes. Don't let yourself get distracted by technology, your thoughts, or another task. Focus on one thing at a time. If you happen to get distracted or are interrupted, try to get back to the task-at-hand as quickly as possible. You can do it! The timer will help hold yourself accountable and encourage you to cross that finish line.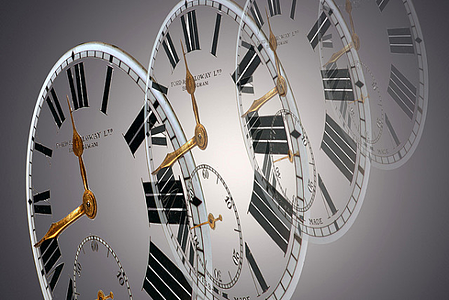 3. Collaborate.
Success! You've just completed your first focused session. Now it's time to collaborate. Take 10-15 minutes to check email, social media, or collaborate with your co-workers, if needed. For managers, this is a great time for your to make yourself available or check in to your team.
It's important to "come up for air," after each focused session, so that you can assess if any priorities have changed, or if you need to bring in any stakeholders to help you complete your task or move to the next phase. Working much longer than 40-minutes at a time will not improve your results—in fact, results have been shown to drop off after 40 minutes of focus! You need to take a rest, regroup, and recharge.
4. Play.
Take 5 minutes or so to break, stand-up, stretch, meditate, eat a snack... Whatever it takes to re-engergize and prepare again for the next focused session. If you're just starting out, make sure to reward yourself for accomplishing your first round of focus, collaboration, and play!
5. Bonus!
Be can advocate for workplace productivity—where you work, and beyond. Vote for "The Results Curve: Focus, Collaborate, Play!" to head to SXSW Interactive 2015! Voting runs through end of day 9/7/14.